THIS PROPERTY IS IN CONTRACT/OPCIONADO
Casa Sabana
Luquillo, Puerto Rico
For Sale
1 / 25
House
2 / 25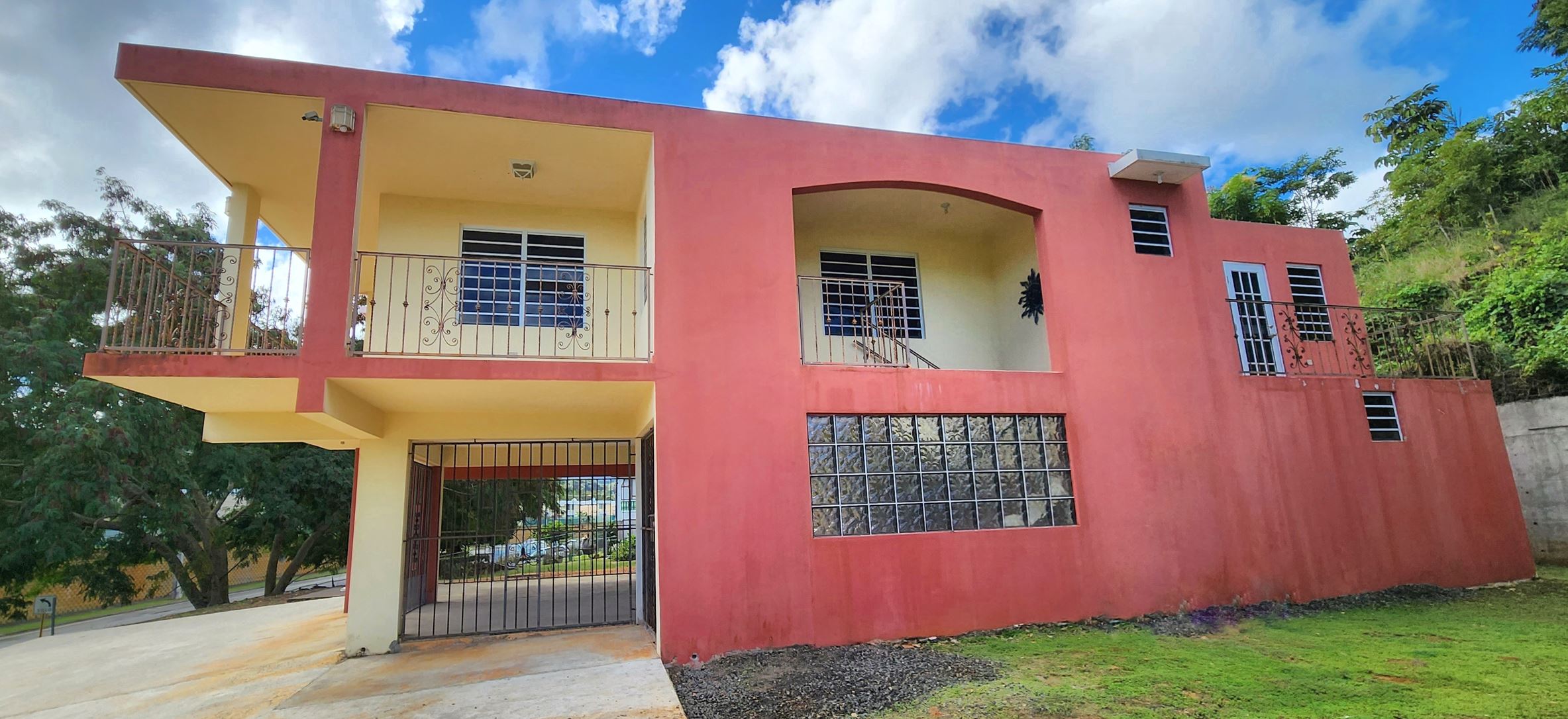 House
3 / 25
House
4 / 25
Upstairs Balcony
5 / 25
Living Room
6 / 25
Living Room
7 / 25
Living Room
8 / 25
Kitchen/Dining Room
9 / 25
Kitchen
10 / 25
Kitchen
11 / 25
Master Bedroom
12 / 25
Master Bedroom
13 / 25
Master Bath and Walk In Closet
14 / 25
Master Bathroom
15 / 25
Guest Bedroom
16 / 25
Guest Bedroom
17 / 25
Guest Bedroom
18 / 25
Bedroom Balcony
19 / 25
Bathroom
20 / 25
Unfinished Bedroom
21 / 25
Unfinished Bedroom
22 / 25
Unfinished Bathroom 1
23 / 25
Unfinished Bathroom 2
24 / 25
Garage
25 / 25
Laundry and Garage
❮
❯
PROPERTY DESCRIPTION
Casa Sabana is a two Unit house in the foothills of Luquillo, Puerto Rico. The house has a finished 3 bedroom 2 bathroom unit on the second floor. The first floor is unfinished but is master planned with the potential to be 2 Studio apartments or an apartment with 2 bathrooms.
The house is in a quiet neighborhood just a 5 minute drive from Luquillo beach, the world famous Luquillo kiosks, and all the amenities in the town of Luquillo, Puerto Rico, restaurants, night life, shopping, medical, churches, etc...
A wonderful, well maintained, comfortable house with access to all amenties one would desire.
PROPERTY SPECIFICS AND DETAILS
Overview: Two story house in the foothills of Luquillo, PR
Lot Size: 900 Square Meters
Number of Bedrooms: 3 current finished bedrooms plus up to 2 unfinished bedrooms for potentially 5 total bedrooms
Number of Bathrooms: 2 current finished bathrooms plus 2 unfinished bathrooms for potentially 4 total bathrooms
Indoor Square Footage: 1500 square feet
Outdoor Covered Patio Square Footage: 600 square feet
Property Latitude,Logitude: 18.360171,-65.722370
Property pin: For property pin, click here
Construction: Concrete
HVAC: Window a/c units and ceiling fans
Electric Service: Puerto Rico Power Authority
Water Service: Puerto Rico Water Authority
Sewage Service: Septic Tank
Laundry Facilities: Laundry Area in garage
Furnishings: Included
Asking Price: $250,000
For more information regarding this Luquillo, Puerto Rico House feel free to click on "Contact Us" at the top of this page